It is more than crypto technology.
It's a symbol of…

It is nothing more than the future.

Develop fair cryptocurrency exchanges in each country
Going digital: Integration and digitalization of real and digital documentation (for projects, estates, titles, stocks, etc.) with close interaction with DOC.
Develop systems to enable funding from anywhere around the globe
Enable anyone to trade from their smartphones, and enable companies to request funding from the global market, anytime.
Making use of these fair technologies since 2012, we have been developing cryptocurrency and currency for the blockchain market for the growth of the fintech market and to improve usability for next-gen users.
Setting up cryptocurrency exchanges in various countries
Development of systems to enable global funding
Development of new transaction methods
Use Cases Between Exchanges and End Users

Possible business schemes
Gmarks Inc will establish and manage schemes, and
World Gateway develop systems in collaboration with businesses.
Setting up of exchanges
Money exchange with legal currencies
Participating merchants etc. apply for cryptocurrency exchange
Bank withdrawals & money exchange with legal currencies etc.
High security wallet development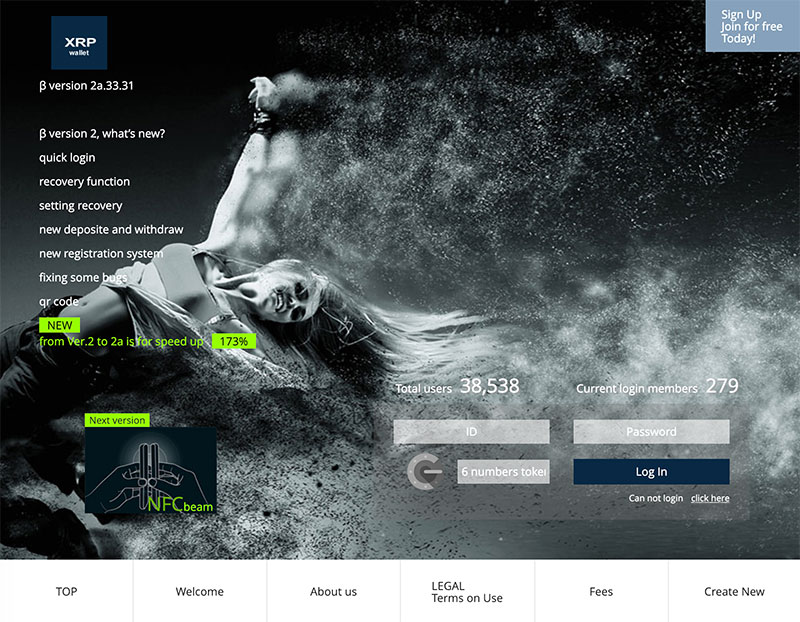 APPLICABLE Gateways AND Exchanges

WORLD GATEWAY HOLDINGS PTE. LTD.
80WORLD RAFFLES PLACE #43-03 UOB PLAZA Singapore 048624
Founder & CEO Ken TSUBOI
March 8, 2018
Founder & CEO Bio
Name: Ken TSUBOI
DOB: December 23, 1973 (44 yrs old)
Educational background: Graduated in March 1994 from Department of Electrical, Electronic, and Communication Engineering; Faculty of Science and Engineering; Chuo University
Message from the Founder/CEO
Bitcoins and gold can exist as global key currencies yet cannot be dominated by anyone because of their issuance caps and ceilings on availability, and the fact that volumes cannot be controlled by any one organization.
An intense subject like money fundamentally should entail technologies that enable it to be neutral.
Six years ago, I took up this challenge because of the high level of fairness of cryptocurrency and blockchain technologies, and my belief that they would be good for the world.
About our Ripple business
I first heard about the new cryptocurrency called Ripple from a friend in July 2012 and got interested in the idea, so we immediately contacted Ripple Labs and were able to collaborate with the company. Our initial plan was to sell XRPs, and we ended up selling 160 million yen worth of XRPs in a period of three months.
This led to a boom in Ripple sales across Japan as the name of the new cryptocurrency spread. Both Chris Larsen, a co-founder of Ripple, and Ripple Labs, a company with whom we exchanged ideas on cryptocurrency and the future of Ripple, strongly encouraged us to operate as a gateway in Japan.
In response, we established the Tokyo JPY Issuer to start the first gateway business in Japan. However, the actual start of the service was delayed for about 6 months due to legal matters with the MOF's Kanto Local Finance Bureau. Nevertheless, we managed to establish a stable system as we used the extra time to study cryptocurrency gateway operations and engage in collaborative research with Ripple and Ripple Labs.
Thanks to Ripple's initial sales activities up to a half year ago, we saw a dramatic increase in awareness of Ripple in Japan, Ripple became the most popular cryptocurrency in the world, and Tokyo JPY Issuer recorded the highest trading volume in the world over a 2 year period.
During several years of operations, we have seen a variety of cryptocurrency creations in the world – there are now about a thousand cryptocurrencies in existence. Thus, we established Tokyo Gateway in September 2018 as well as transaction systems to handle multiple currencies so that Tokyo JPY Issuer can process all these different cryptocurrencies.
Not only does Tokyo Gateway feature systems capable of transactions in multiple currencies, but it also enables matrix trading in all currencies – something not yet available at other exchanges around the world. Theoretically, these systems let us offer the lowest legitimate exchange rates, regardless of which country we are dealing with.
We are now ready to expand the business globally.
One of the major aspects and a fundament of the microfinance business is confirmation of personal identity by KYC etc. Confirmation of personal identity forms the basis for the guarantee for loan repayments.
There is not much financial literacy and little tradition of saving money in developing countries, which is a critical situation that must be improved as part of providing support for economic development.
Improvement of the finance literacy
The microfinance business itself is part of this financial literacy, and it's no exaggeration to say that it is an important first step in developing the groundwork for national development.
Through the act of borrowing, micro-finance stimulates economic activity – if there were no mechanism provided for development through the holding of assets and reinvestment etc., there would be no economic circulation.
Microfinancing makes funding available when it's needed and offers simple repayment mechanisms, which surely means expansion through more economic vigor and capital expansion by helping to accumulate and expand profits.
Cryptocurrencies did not exist several years ago, but there evolution is very similar to that of the smartphone. Everyone is familiar with the transition from the fixed line telephone to mobiles and smartphones. However, developing countries have massive smartphone markets even though they have never developed fixed line telephone networks. Hence, perhaps technology develops continually step-by-step, or perhaps markets function like time machines to the future.
Similarly, the development of finance has evolved from old style cash savings hidden in furniture through to savings accounts in post offices and credit unions, megabanks, web banks and electronic money services such as Suica. Currently, crypto currency is anticipated to form the foundations for the next era of finance technology. Although the world is constantly changing, developing countries will be hungry for more convenient functionality in the coming era.
Microfinance and cryptocurrency
The characteristics of microfinancing and cryptocurrencies make them a good match, and it's no exaggeration to say they are also a natural fit even from the perspectives of improving financial literacy and developing fintech. Operating microfinance businesses and partnering with companies that are operating microfinance are areas that our company has a lot of interest.
Please feel free to contact us to exchange your opinions about these issues and ask any technical questions you may have.